There's so much to do and see in Jones County, Mississippi, and it may be hard to decide where to start. When you're visiting, be sure to stop by these must-see spots!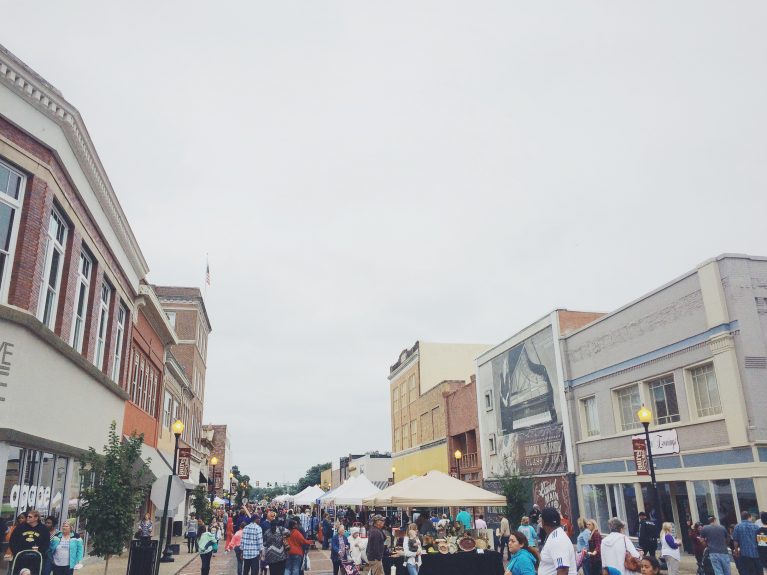 This always-free museum opened in the early 1920s and is the oldest museum in the state. Exhibits paintings, pottery, and sculpture from the 18th, 19th, and 20th centuries, plus Indian artifacts and more! It has also been recognized by Mississippi Magazine as one of the top museums in the state for many years.
Insider's Tip: Start your day at the Lauren Rogers Museum Of Art not only for the amazing exhibits but for the staff who are in-the-know about what to do and where to eat in Laurel (& beyond).
The largest National Forrest in Mississippi, the DeSoto National Forrest offers a wide array of diverse recreational opportunities and camping locations. Hiking, biking, and more are awaiting your inner outdoor enthusiast!
Known for the neon Arabian sign that shines its light over Downtown Laurel, the Little Laurel Theatre has been the heart of the arts & culture scene in Jones County for nearly 60 years. To find out what shows are playing this season, visit LaurelLittleTheatre.com.
Historic Walking Tour
Laurel, MS simply oozes with charm, and there's no solitary attraction that highlights it more than a walking tour through the Historic District. The homes are charming and the oak-lined trees and quaint parks make it simply magical.
If gaming is your thing, Bok Homa Casino definitely needs to be on your Jones County itinerary. More than 800 slot machines, old school classics, and new thrills plus dining options make a day of fun a sure bet!
Self-described as a living history museum, Landrum's Homestead & Village is a replica of a standard 1800's settlement and offers visitors a unique way to experience a time gone by. From a country store to family events, this exceptional attraction is definitely a must-see in Laurel!
The Veterans Memorial Museum in Laurel, MS houses thousands of military artifacts and memorabilia that reflect the service and sacrifice of countless courageous servicemen and women.  The museum also offers a reference library, guest speakers, book signings, reenactments, and special events.
Shop 'til you drop may be a silly saying, but it could easily become reality in Jones County. Explore our occasional markets and antique stores to find treasures of days gone by, including the Carpenter Brother's Emporium of Wonderful Whatnots in Ellisville. Spend your day perusing popular downtown shops, plus sweet boutiques and places to grab a bite. Don't forget to swing by the Sawmill Square Mall for the name brand stores you love. For a full list of places to shop, head to our Shop page.
For more things to do and see in Laurel and Jones County, MS, head to our Discover and Events pages.