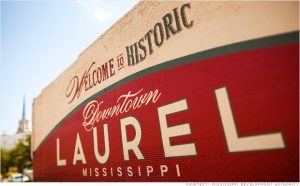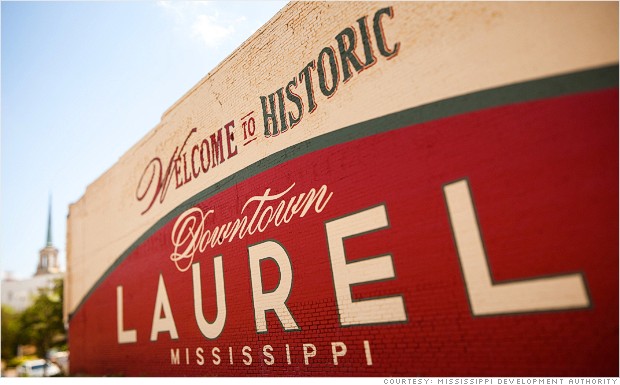 Countless new memories are waiting to be made in Laurel and Jones County, Mississippi.
Whatever your plans may be—a weekend girls trip, a family vacation on the Gulf Coast, or a getaway for two—Laurel and Jones County, Mississippi is the perfect place to stop, if even just for a night, and soak up small-town charm, beauty and Southern hospitality you'll be hard-pressed to find elsewhere.
The hardest decision you'll make while planning your trip here? Where to stay.
From enchanting B&Bs and lovely Airbnbs to top name-brand hotels, we've got the accommodations to meet even the pickiest travelers' needs. Let's take a closer look.
Charming B&Bs in Laurel & Jones County
Dreaming of a trip full of leisurely strolls taking in one-of-a-kind shops and eateries? Our town's B&Bs are just the ticket! All are within walking distance of our delightful downtown area and the historic district brimming with beautiful homes and oak tree-lined streets.
If you're an art aficionado, consider the Grandiflora Bed & Breakfast, a luxurious, 9,000-square-feet manor located just across the street from the Lauren Rogers Museum of Art. Located in a home built around 1907, the Grandiflora boasts upscale suites with marble features, en-suite luxury spas and private balconies, as well as a handful of rooms offering all the modern-day conveniences you need to stay comfortably in this historic gem.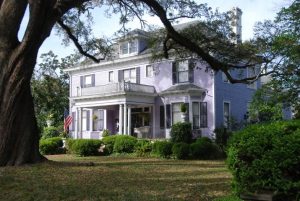 Next up on the list is the Sweet Somethings Bed & Breakfast, a remarkable B&B located just above a cute bakery featuring studio suites with original 16-feet ceilings and red oak & pine floors. Not only are you mere steps away from virtually every kind of delicious dessert you can imagine, Sweet Somethings' convenient Central Avenue location downtown means you're also a hop, skip, and jump from some of the area's finest shops and dining spots.
Last, but certainly not least, is Laurel's oldest B&B, built in 1901 and located in the heart of the historic district: the Wisteria Bed & Breakfast. Rightly named for its lavender-colored exterior, the Wisteria is a historical haven offering an experience like none other of a bygone era with its timeless heirlooms, period furnishings and hand-made leaded and beveled-glass windows. When you're not busy soaking up the history and goodness of this gorgeous B&B, its prime location on 5th Avenue puts you just a short walk away from Downtown Laurel.
Awesome Airbnbs in Laurel & Jones County
Want a B&B experience—without the company? We've got some fantastic Airbnbs worth writing home about!
If you're an HGTV Home Town fan—or you're simply wanting to stay like a local—the Laurel Cottages are sure to be right up your alley. Each cottage boasts its own unique and cozy setup, and they're all located in the beautiful historic district just blocks away from downtown Laurel.
Another quaint local cottage to consider is Bonnie's Laurel Cottage Airbnb. This cute space features two ultra-clean and comfy bedrooms, spacious decks and close proximity to downtown Laurel and the historic district. What's more? Depending on when you visit, there are plenty of blueberry bushes and cherry tomato plants on the property ripe for the pickin'!
Name-brand Hotels in Laurel & Jones County
If hotel-staying is more your style, you're in luck. Laurel and Jones County, MS are home to a variety of name-brand hotels offering all the comforts you're looking for when away from home.
For spacious guest rooms and suites, the Hampton Inn & Suites by Hilton and Holiday Inn Express Hotel & Suites, which just underwent a full property renovation, are the perfect places to rest your
head. Both are excellent, family-friendly hotels with convenient access to the Big Creek Water Park, the Hattiesburg-Laurel Regional Airport and a variety of nearby shops, restaurants and businesses. The Baymont by Wyndham features 65 guest rooms, a courtyard pool area, plus a fitness center with a sauna.  All three hotels feature a professional meeting space as well. Bringing Fido on your trip? Quality Inn is an excellent pet-friendly choice.
For more information about visiting Laurel & Jones County, explore TheNewStateofJones or follow along on Facebook or Instagram.