There's no doubt about it that Laurel, Mississippi is a special place. Our hometown pride runs deep, but it's more than just the locals who love Jones County, MS. With our beautiful oak-lined historic district, unique events throughout the year, charming downtown, military museums, a National Park, and so many things to do, it's no wonder we've been touted as one of the best small towns in America.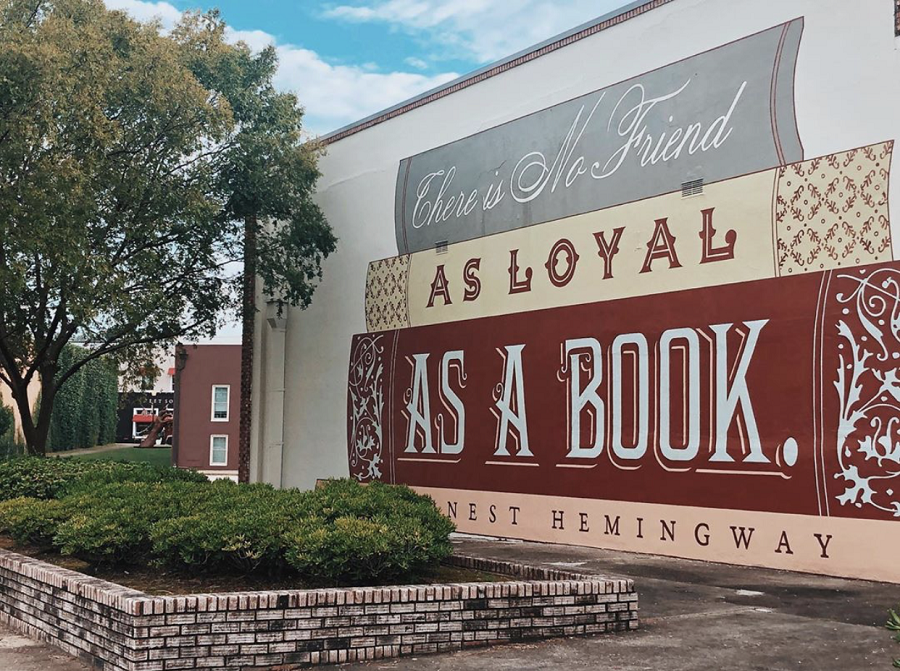 Renewed, Transformed, and Loved
When Laurel renovation pioneers Ben & Erin Napier introduced Laurel, Mississippi to the world on HGTV's Home Town, a renaissance began. Like a cool fall breeze, a freshness settled upon our Mississippi small town, and the renewed energy is only growing. But the truth is, we were always one of the best small towns in America. Our town just needed a little love to revitalize it. And now we all have a deepened sense of pride in this little hometown of ours. Southern Living Magazine recently visited Laurel and described it perfectly.
 "The rebirth of Laurel, Mississippi, is proof of what real people can do with a little creativity, a lot of commitment, and a deep well of love."
Best Small Town in America
There's plenty to be proud of in Laurel and Jones County, MS, but we especially relish showing off our people, our passion, and what makes us such a unique little corner of the South. Our list of 7 things to do and see in Laurel features shopping, gaming, history, arts and culture, and more, and these must-see spots are just the start of why Laurel is one of the best small towns in America.
History and beauty run deep here. The Laurel Mercantile describes Laurel as "…a postbellum, culturally rich hamlet where creativity and industry mingle in our rich entrepreneurial history."
History meets aesthetics in The Laurel Historic District which features the largest in-tact contiguous collection of turn-of-the-century craftsman & bungalow style housing.
From the Civil War to Masonite to our modern Main Street, there's plenty of backstory, change, growth, and beauty to discover.
The appeal is only enhanced by the surrounding towns. In Ellisville, visitors will experience another historic downtown with shopping and dining options and unique spots such as the historic Deason Home which was built in 1845. Looking to try your luck? Head to Sandersville to roll the dice at Bok Homa Casino. Soso is home to Rasberry Greene, an event venue that features the much-anticipated Cotton Gin Market each year. There's so much to do, see, and experience in Jones County, MS…and to eat, of course – there's always plenty to eat.
As you stroll through the oak-lined streets, you'll discover that Jones County and Laurel, Mississippi are more than just a place to stop and snag a few photos for Instagram (although we definitely think you should do that, too). It's a small town with a big heart, palpable renewed spirit, a slow Southern pace, and it's a true weekend destination. We can't wait to welcome you!
Get a firsthand peek into HGTV's Home Town with a tour of the spots featured on the show and let us help you find the perfect place to rest your head!