Get a firsthand peek into HGTV's Home Town with a tour of the area where the show is filmed: Laurel and Jones County, Mississippi.
The HGTV's Home Town Experience
On HGTV's Home Town, the darlings of Mississippi, Ben and Erin Napier take old houses and turn them into dream homes as they lovingly welcome people to Laurel, MS. With hotels, local Bed and Breakfasts, and Air BnBs, there's plenty of room to make our hometown yours for the weekend so that you can enjoy Laurel, MS beyond the TV screen. Here's a list of must-see places to complete your HGTV's Home Town experience.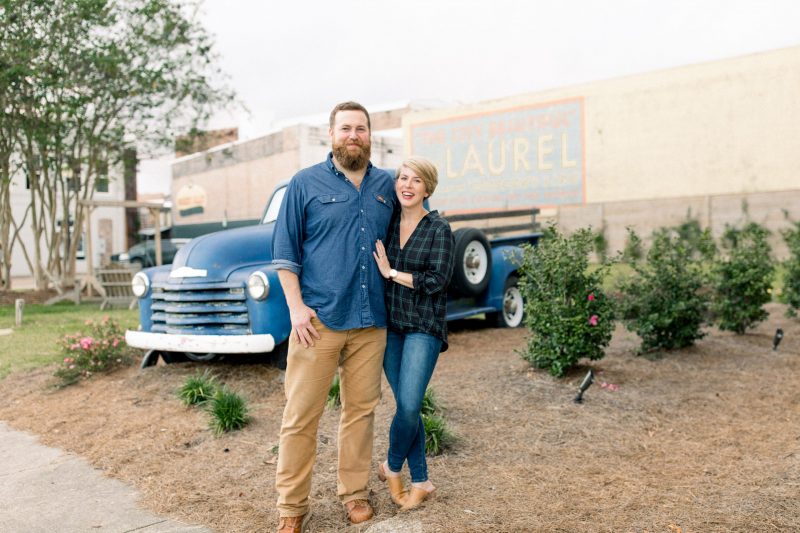 Take a Historic Home Tour
Start your Laurel experience at the Lauren Rogers Museum of Art or the Laurel Welcome Center where you'll find the official Laurel Walking Tour brochure. Wandering the oak-lined streets of the Laurel Historic District will give you and up-close-and-personal view of so many historic and stunning homes, plus the beautiful parks and streets you've seen on episodes of HGTV's Home Town.
Shopping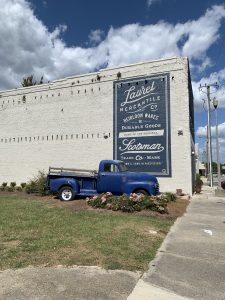 Downtown Laurel is basically its own character on the show. Episode after episode, viewers will see the twinkling lights, plus watch Erin grabbing fabrics, antiques, knickknacks, and more from the darling shops throughout the town.
To truly get a sense of the style showcased on Home Town, start your shopping at Laurel Mercantile Co. and Scotsman General Store. Style and American Made are the theme of Laurel Mercantile Co. This retail store includes apparel, candles (oh the candles!), sundries, kitchenware, bath-ware, home décor including pillows, fabrics, vintage finds, and art for your walls back home.
Meanwhile the Scotsman General Store is a step into Southern days gone by. An ode to general stores that were known across the south decades ago, visitors will find apparel, preserves (and other delicious perishables), soda pop, and a peek into Ben's woodshop. Pro Tip: stop by during the filming of HGTV's Home Town to watch him create custom pieces featured on the show!
For more places to find toys, apparel, accessories, and antiques, check out our list of where to shop in Laurel and Jones County.
Dining
If there's one thing we Southerners know how to do, it's gather around a table, so it comes as no surprise that there have been many dining establishments featured on HGTV's Home Town. Here are a few fans may remember.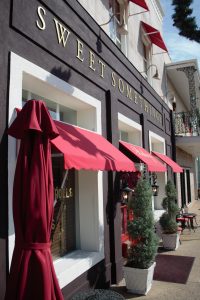 Pearl's Diner is Southern cooking at its best. From fried chicken to mac 'n cheese and everything in between, you're sure to get your fill of both mouth-watering fare and sweet Southern hospitality.
Lee's Coffee & Tea is the perfect spot to grab a cup of soup, a sandwich, fresh baked goods, and (as the name implies) a hot cup of coffee or tea.
The Loft on Central Avenue features seafood, steak, and pasta in a beautiful setting. Settle in for a perfectly cooked steak in the courtyard, and you're guaranteed a perfect Southern night.
Beyond the show, Erin and Ben regularly feature all the best spots to grab a bite in Laurel on Instagram.  They've named many local favorites including Café La Fleur, David's grocery, The Knight Butcher, Shug's Cookie Dough & Candy Bar, PDI / Phillips Drive-In (we hear Ben gets the #3), Mimmo's Restaurant, The 5000 MS, and more!
For a full list of restaurants in Laurel and Jones County, head to our Where to Eat page.
Local Favorites Featured on the Show
Erin dropped the sweet tidbit that her parents went on their first date at The Little Laurel Theatre, and it's definitely a must-see sight in Jones County, MS. Located in the heart of Downtown Laurel, Laurel Little Theatre features a varied season of shows every year, so check out what shows are playing during your visit. Be sure to nab a pic under the neon Arabian sign during your visit!
Th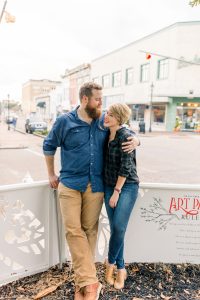 e Loblolly Festival is one of the most annually anticipated events in Laurel. On the first Saturday of October, Laurel's heritage as a sawmill town is the center of attention as folks gather to celebrate, shop, and eat. This free festival features arts and crafts vendors, live music, rides, and all of the best festival food (hello, funnel cakes and corn dogs). Demonstrations take place throughout the day, and the local shops are available for perusing as well.
The murals seen on the show are a big thing here in Laurel and Jones County. Literally a big thing. Covering walls and the sides of buildings, these gorgeous quotes are both charming and Instagram-worthy. See how many you can find (and be sure to tag us in your Instagram posts).
Whether visiting in the fall, spending the holidays in Jones County, or joining us for a quick weekend getaway to Laurel, we're so happy to get to share our little corner of Mississippi with you! Welcome to our hometown!
Find out more about how to Visit Mississippi responsibly, and be sure to visit our FAQ page for the most current community and safety information.