You've been to Laurel & Jones County to see the sites, but now you're back for round 2! We love hearing how many fans of HGTV's Home Town come back again and again to shop, dine, and play in Laurel & Jones County, Mississippi. If you've seen the highlights of our hometown, here are some great spots to add to the itinerary of your second visit.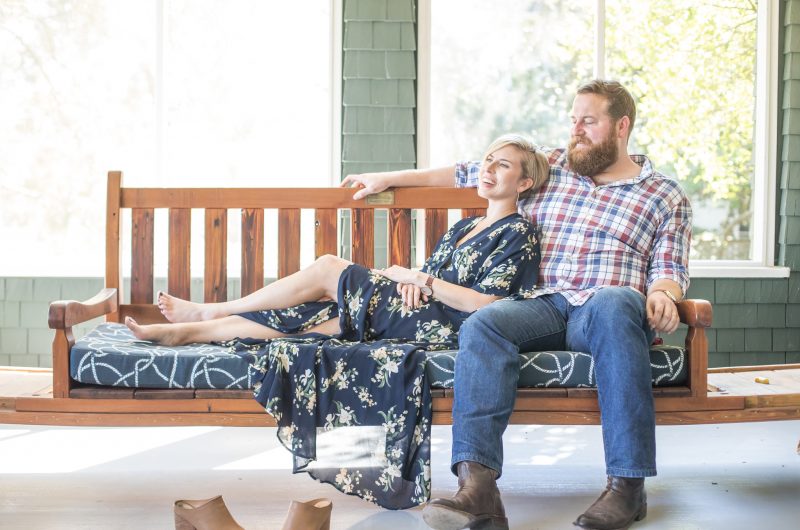 First Trip Recap 
For your first visit, you're definitely going to hit the highlights of what you've seen on the show. We've got your perfect itinerary here, but let's recap. 
Of course you'll shop at Ben & Erin Napier's stores,

Scotsman General Store & Woodshop

and

Laurel Mercantile Co

. 

You'll peruse the Historic Downtown, and you've taken your picture with at least one blue truck and a few murals. 

You saw the Arabian sign at Laurel Little Theater and took a tour of the

Lauren Rogers Museum of Ar

t. 

We're hoping you grabbed some delicious food and one too many desserts while you were here! 
Back for Seconds
Your second visit will likely still include much of what you saw during the first time through our hometown (we're hoping you brought some new folks to show Laurel & Jones County, after all), but here are a few ideas for things to add to your itinerary during Round 2. 
Something Old, Something for You! 
As you likely already discovered, our town is full of plenty of unique antique malls and stores. Antiquing in Laurel & Jones County is no amateur sport. Whether you're looking for high end antique furniture, unique vintage collectibles, or funky finds from days gone by, the treasure you seek is definitely in our plentiful shops. Here are a few waiting for you to peruse: 
Carpenter Brother's Emporium of Wonderful Whatnots & Hole in the Wall Food Joint – A step back in time located in Ellisville 
Rusty Chandelier – So many booths, you could spend the whole day perusing! 
Peddlers' Junktion – From furniture to clothing to niche finds like knives and silver, you're sure to find something to take home! 
Southern Antique Gift Mall – Be sure to head upstairs for antique booths, including lots of furniture.
Bookstore in the Window – Located on Central Avenue, fans of used books will enjoy browsing. (Note: the store features new books and other gift items as well).
The Remnant – Your go-to place for used clothes, plus some household items 
Veterans Memorial Museum
Did you know that the Veterans Memorial Museum in Laurel holds a piece of the USS Arizona which sank during the attack on Pearl Harbor? It's one of only three private museums in the world that feature a piece of the Arizona! Fans of Ben's Workshop will remember this from the episode where he builds a new display for the museum. Stop by to see this and more including thousands of artifacts, memorabilia, weapons, uniforms, vehicles, and educational materials related to the armed forces and military history of the ​United States.
More Murals, Please 
How many murals can you count? You've seen them on the small screen, but we're adding even more! The new observation deck at Scotsman General Store & Woodshop (coming soon!) is sure to be a crowd favorite and a must for an Instagram-worthy pic while you're here. 
We can't wait to welcome you to our hometown! For more ideas of where to shop, eat, and stay while you're here, be sure to follow us on Facebook and Instagram.