They say the best things in life are free, and that can definitely be said of a vacation to Laurel and Jones County! Our small town is packed with free and budget-friendly events, activities, and dining options. Here are plenty of family-friendly things to do without breaking the bank.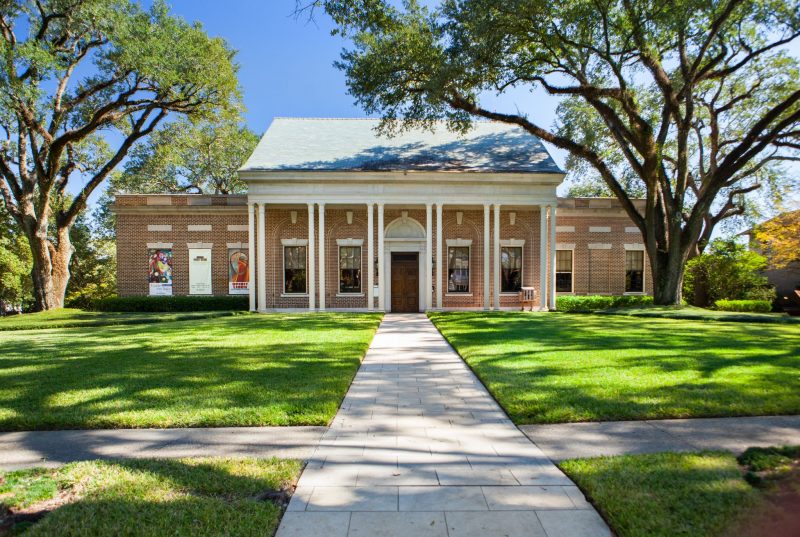 Free and Cheap Things to Do in Laurel and Jones County 
One of Laurel's most frequented attractions is the Lauren Rogers Museum of Art. Visited for the architecture, exhibits, and events, the always-free museum is a perfect family-friendly activity for rain or shine. For a unique way to view the museum, stop by the front desk and grab an artBINGO card for an interactive exploration of the exhibits! Kids and adults alike enjoy this interactive scavenger hunt.
Whether you're a fan of HGTV's Home Town or just a lover of beautiful locations, be sure to visit Scotsman General Store. Here, you'll find the Scotsman Snowball Stand, Food Truck Park, and Scotsman Woodshop. You'll also find Laurel and Jones County's newest mural. It's a great place to spend as little or as much as your budget allows, plus relax and enjoy the beauty of our small town life. 
Speaking of beauty, Laurel's Historic Downtown is a must-see. Every Friday through November 18th, take a free tour of Laurel's HIstoric District led by the art director of the Lauren Rogers Museum of Art! Tours depart from the museum lobby at 10:30 and last approximately one hour. 
If tours aren't available during your visit, take a free, self-guided Walking Tour of Historic Laurel Homes which features 23 stops taken at your own pace.
For even more ideas of free and cheap things to do in Laurel and Jones County, Mississippi, check out these 19+ historic sites, plus all of the ways to spend the day in the Great Outdoors without breaking out your wallet!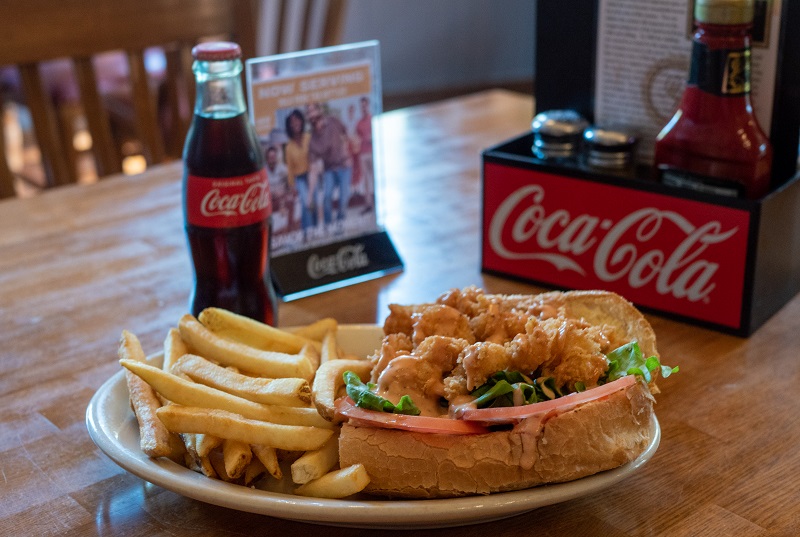 Affordable Dining Options: 4 Lunches under $10
When it comes to pleasing your palate, there's no need to sacrifice staying on budget. Our restaurants offer plenty of breakfast, lunch, and dinner options for every budget. These four lunches under $10 are mouth-watering and utterly craveable. 
Note: prices and offerings are subject to change. Be sure to check with the individual restaurants for the most current menu prices
Comfort food-lovers searching for familiar Southern flavors will enjoy The Humble Place in Ellisville where you can find menu options such as The Big Daddy Chicken Sandwich with fries and a drink for $10.00. For even more Southern cuisine, try the Blue Plate Lunch Specials at Bosun Joe's where you can find classic country entrees served with fries and a roll for $8.29. 
What next? After you've dined (deliciously!), stay in Downtown Ellisville to shop at Carpenter Bros Emporium of Wonderful Whatnots for a blast from the past. Explore the store to find unique, vintage treasures that are sure to bring back memories for the folks in your group. 
If burgers and fries are on your mind, be sure to check out the iconic PDI / Phillips Drive-In in Laurel, MS. The vibes and eats are nostalgic, and everything on the menu is under $10.00. If dessert is in your budget, don't skimp on the milkshakes and malts. 
What next? After your meal, walk across the street to Hellfighters USA for a truly distinctive shopping experience. At Hellfighters, find everything from clothes, accessories, Christian books and decor, plus Mike's Almost Every Day Swap Meet for thousands of priceless motorcycle parts. Even if you don't spend a dime, Hellflighter's USA is a must-see spot!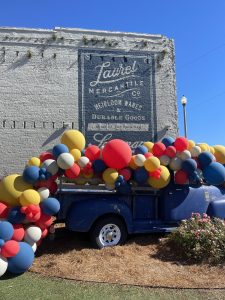 The Knight Butcher is always serving up fresh cuisine, so head to downtown Laurel for decadent sandwiches and burgers. Grab steak kabobs, cold deli sandwiches, and unique burgers (hello, brisket!) served with chips and a drink for $8.50 or less. 
What next? While you're downtown, wander around to shop local boutiques and antique shops or take a free, self-guided mural tour.
Free Events 
You don't need to reach for your wallet to get your fill of fun things to do in Laurel and Jones County! Throughout the year, free events take place in the form of Downtown Movie Nights, parades, music festivals, and more! Be sure to check out our calendar of events to see what's happening during your visit.